By Cody J – B.O.C. April 25th 2019
Congrats to 8 year old Jackson, this is his second year of hunting, and he shot his Turkey this year in the Minnesota Spring season with his dad using a 20 gauge.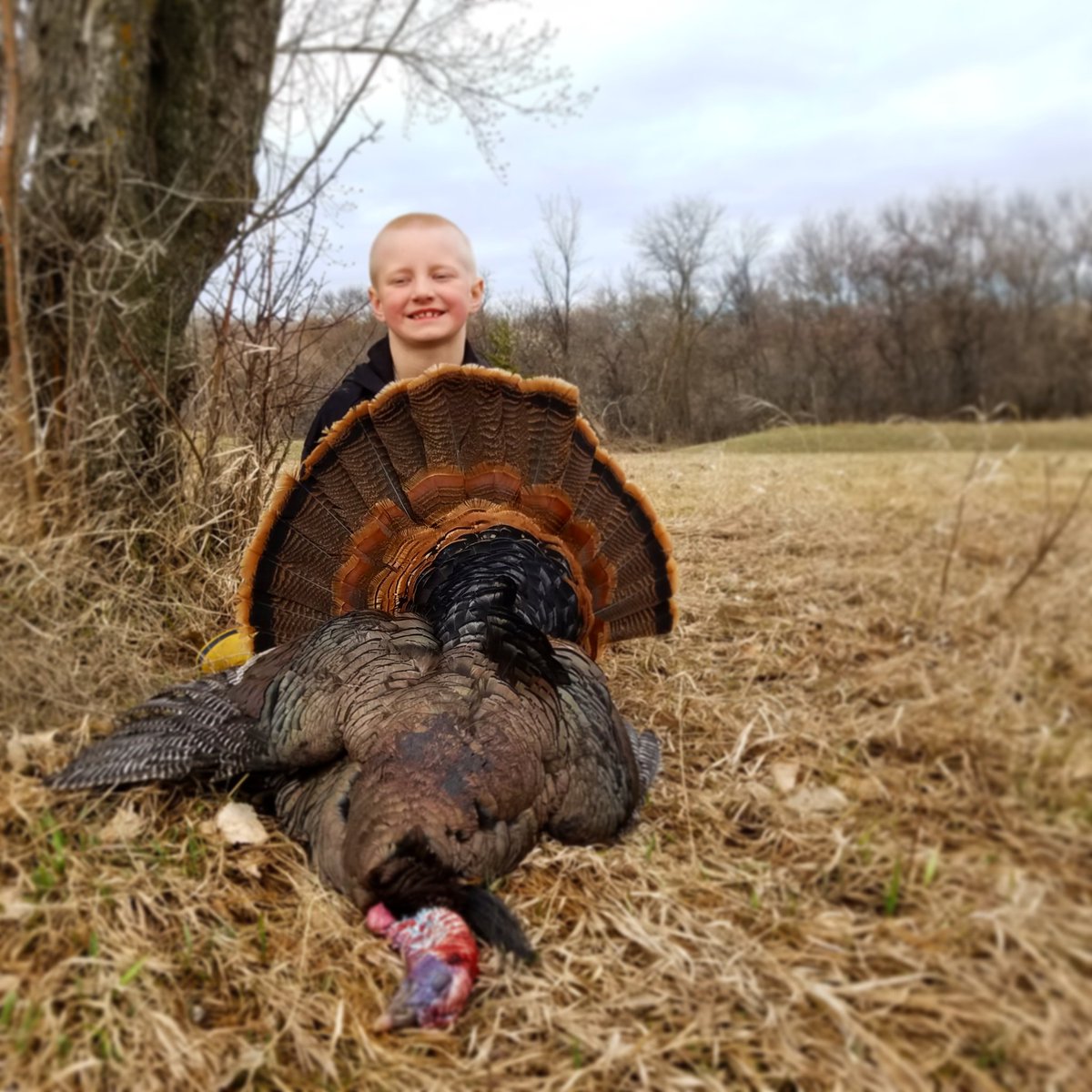 Jackson loves hunting turkeys, waterfowl and deer with his father. His turkey this year had a 10″ beard with 1″ spurs. Harvested on Easter morning at 11 am.
You can follow Jackson and his fathers adventures on twitter
@Wwarrioroutdoor
It really is awesome to see young hunters out there falling in love with the outdoors. Way to go to his dad for introducing and spending the time teaching Jackson. It's always great to see fathers out there with their sons and daughters hunting and angling.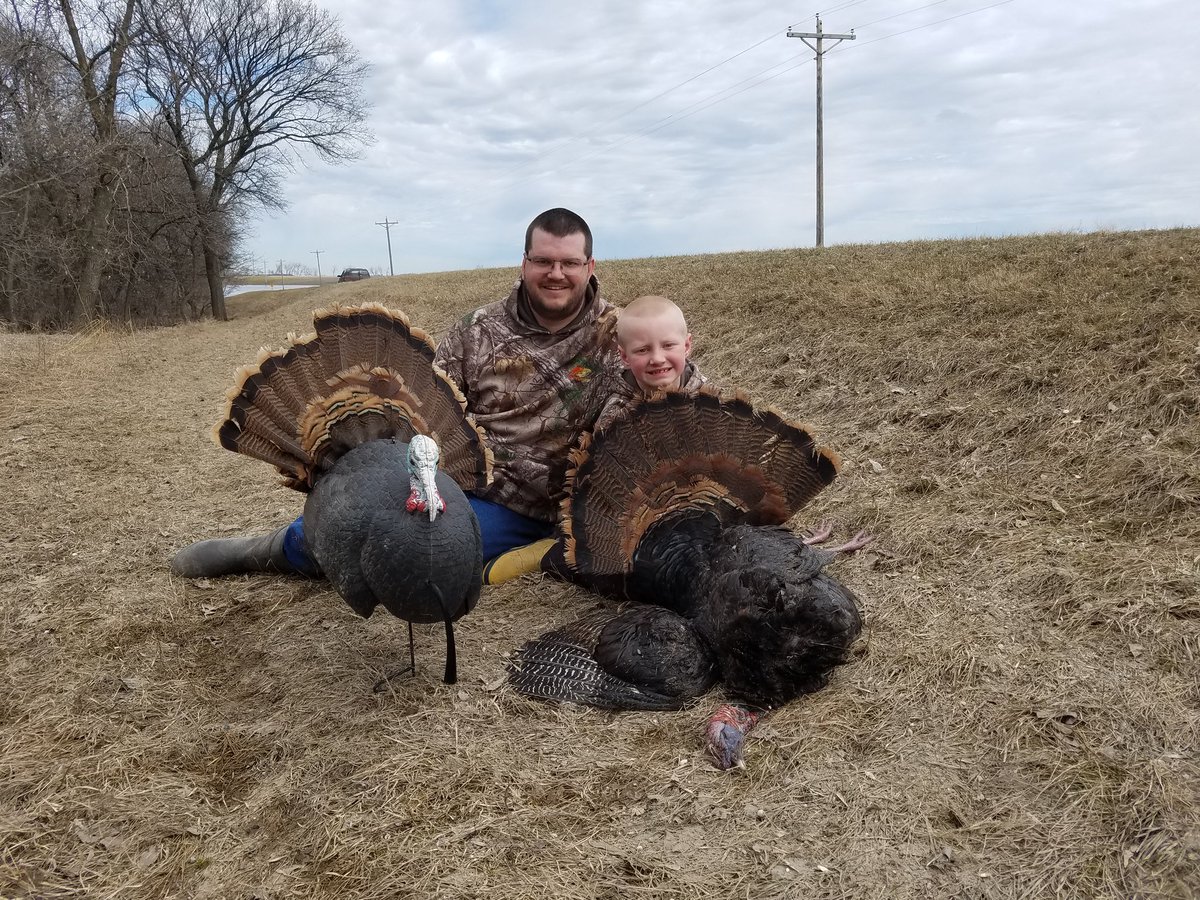 If you're interested in being featured as a Hunter or Angler of the week, or would like to nominate your son, daughter, niece or nephew just message me on twitter @BackcountryCan or email me at CodyJ@backcountryoutdoorscanada.com